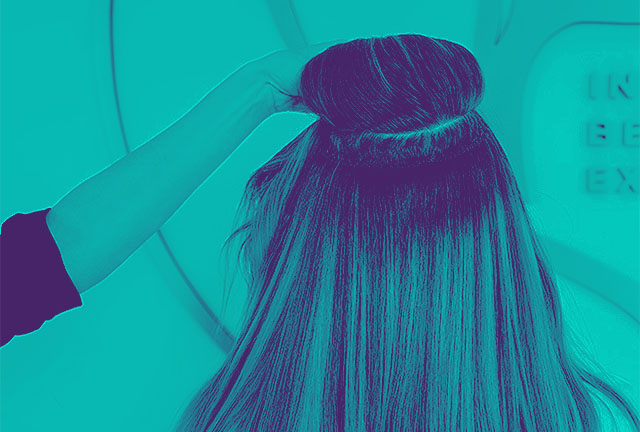 How Often Are Extensions Maintained?
Maintenance is required to take care of your investments. Hand tied extensions should be reinstalled every 8-10 weeks as the hair grows out depending on your natural density and how fast your hair grows. The finer your hair is, the sooner you'll need maintenance to ensure a healthy and sustainable result. Reinstalls are $150 per row, but the price may vary if additional rows/wefts are needed to achieve your desired look. 
At the maintenance appointment, we'll completely remove the row to release and comb out the natural hair shed, then reinstall. A complete reinstall allows us to assess your scalp and row placement (which cannot be done with the foundation still intact), and reset the proper tension to establish a fresh foundation with new beads and thread. It's all about creating longevity and durability by giving your row a fresh start!
How your extensions are maintained at home will determine how long the hair will last. Hand tied hair extensions may last for 9-12 months with proper home care and use of recommended professional products. When it's time, you can replace all the hair at once, or a few pieces at a time (minimum of 3 wefts).