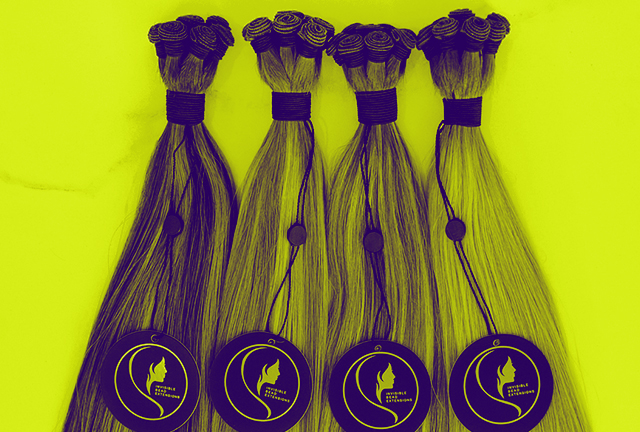 How Much Do Hand Tied Extensions Cost?
Hair extensions are an investment—and as a luxury service that is customized to you, the cost for hand tied extensions will vary. This is based on factors such as your hair's current length and density as well as the number of wefts and rows needed to achieve your desired results. For a detailed and healthy IBE® install, first-time guests can expect an initial investment of:
1 row— $480-1,080+
2 rows—$910-2,110+
3 rows—$1200-2,700+
These are estimates only and your final total will be determined once your consultation is complete. Pricing listed above is the total investment. It includes the extension hair, install, custom color and cut/shaping, style, and an extension care package to help you start a proper home care routine. A non-refundable booking fee is required to secure your install appointment.
Maintenance is required to take care of your investment. Reinstalls are $150 per row and recommended every 8-10 weeks depending on your natural hair density and how fast your hair grows. With IBE®, we completely remove the row and hand tied hair then reinstall to set the proper tension and establish a fresh foundation. For reinstalls, we ask that you arrive with clean, dry hair. Reinstalls can be booked as a single appointment or paired with a wash/style or color service.