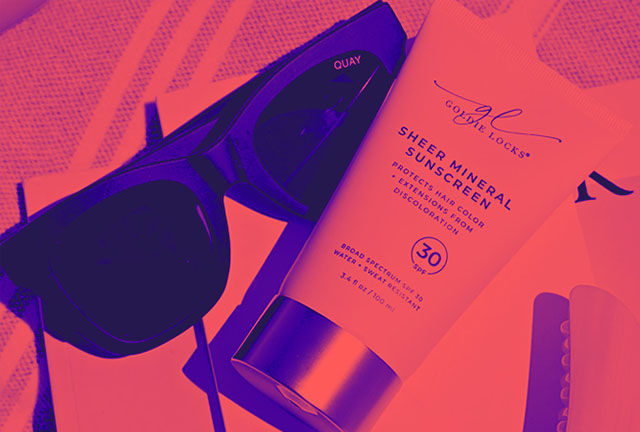 Can You Go Swimming With Extensions?
Headed to the beach, ocean, or pool? Swimming with extensions is absolutely possible when you follow our tips to keep your extensions safe in the water and sun!
Before swimming, rinse your hair with tap water then generously apply a leave-in conditioner. We recommend Goldie Locks® Ultra Hydrating Leave-In Conditioner. With your hair still wet, secure your hair in a ponytail and tightly braid it to avoid tangles and matting. Once you're done swimming, don't forget to dry your extensions! This will help to avoid moisture retention and swelling at the weft line.
To keep your extensions safe in the sun, avoid sunscreens that contain 'avobenzone' (this includes any makeup or skincare with SPF) as it can cause discoloration to your extensions. We recommend a mineral sunscreen such as Goldie Locks® Sheer Mineral Sunscreen.