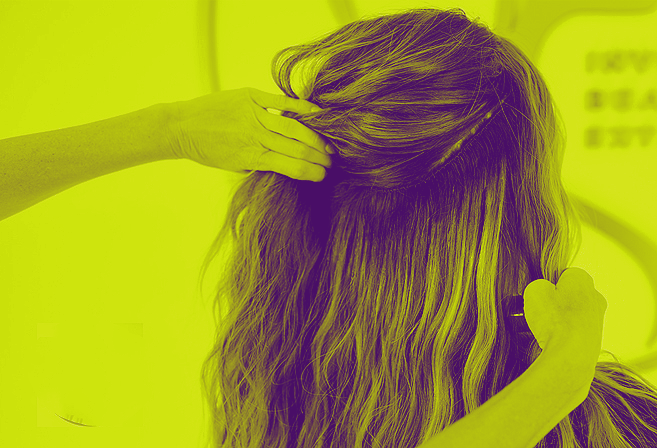 Are Hand Tied Extensions Damaging?
No, hand tied extensions do not damage your hair—but an uneducated stylist or a faulty method can. It's important that you do your research and find a knowledgeable Certified Stylist who uses a proper method of application. Also, if you have not been well-informed on maintenance and how to care for your extensions, then it's possible that you could unintentionally cause damage to your hair. 
We've received extensive training in Invisible Bead Extensions® to become the first Certified IBE® Specialist in the Missoula area (currently working on our Masters Certification)! We're dedicated to safe, integrity-focused installs which is why we exclusively use the IBE® method. It's the safest method on the market and the only one that puts an emphasis on scalp and hair health—always keeping the hair in natural fall to eliminate tension, pressure points, and damage.
We'll also make sure you have everything you need at the end of your appointment to start taking care of your brand-new hair at home. This includes an extension care package with some extension-friendly products to try, an extensions brush, a sleep scrunchie, and an extensions after care guide. We'll make sure you're set up for success!